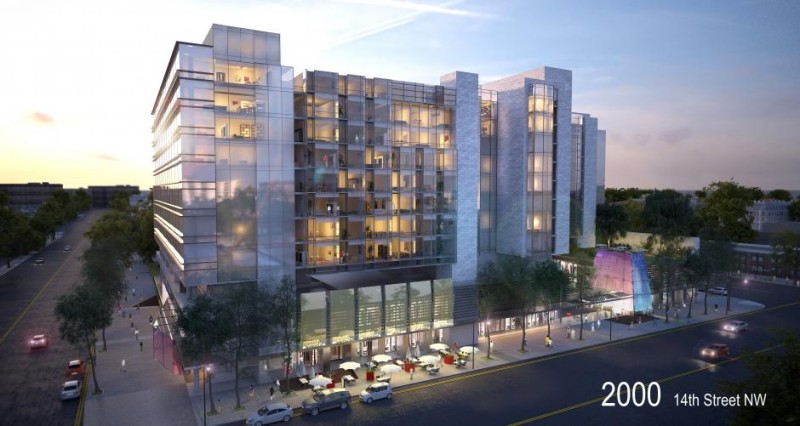 The Reeves Center is the cornerstone of the economic redevelopment of the U Street area once known as Uptown and now known as Shaw. In 1986, the city government invested $50 million to erect The Reeves Center at the crossroads of 14th and U Streets as a major site to house city agencies. This was the first major step toward the comeback of the U Street area, which had languished for a quarter of a century.
Named after Frank D. Reeves, DC's first black Democratic Party committeeman, the Reeves Center — or the Municipal Affairs building — is eight stories of glass and stone, housing more than 1,000 city workers, as well as street level shops and a day care center.
Having witnessed the destruction of the 1968 riots as an Army soldier on duty, architect Paul Devarouax saw construction of the Reeves Center as a special opportunity to participate personally in regenerating a neighborhood he had enjoyed as an entertainment spot as a youngster.
Several years after the Reeves Center, the construction of a new metro station at 13th and U became another important catalyst to the area's revival, linking U Street to downtown and making its rich history accessible to many visitors and tourists.