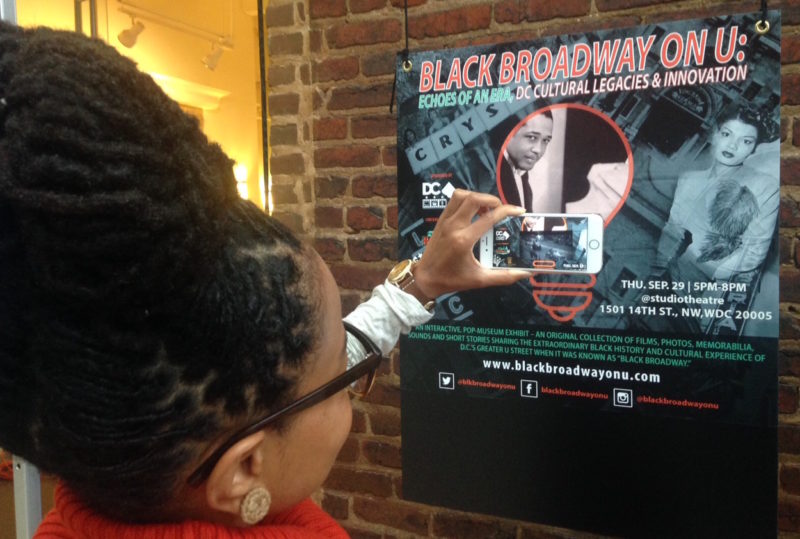 Washingtonian: Virtual Exhibit Transports You to Black Broadway's Heydays!
Washington, DC – September 29, 2016 – There are few physical reminders left of the U Street corridor's rich African-American history. Once home to jazz legends like Duke Ellington and frequented by Louis Armstrong, Billie Holiday, and Ella Fitzgerald in the 1920s, U Street was nearly as important to the black renaissance as Harlem was.
Before that history gets lost amid the corridor's rapid development, multimedia producer, culture keeper and third-generation Washingtonian Shellée Haynesworth is digitally preserving photographs, audio, and memorabilia from the era for her project, Black Broadway on U. Launched in early 2014, the project aims to bring #UStreetDC Black Broadway back to life and educate Washington newcomers on the neighborhood's historical significance.
"This Interactive Exhibit Will Transport You to Black Broadway's Heyday" by Greta Weber, Washingtonian Magazine READ THE ENTIRE STORY, HERE.
The interactive exhibit was part of Mayor Muriel Bowser Presents 202Creates, a showcase of the District's creative economy and co-sponsored by the DC Office of Cable Television, Film, Music and Entertainment (OCTFME).